HOW TO GET YOUR FIRST 100 SUBSCRIBERS ON YOUTUBE! Part 2
This article covers 5 more ways to help you get your first 100 subscribers on youtube!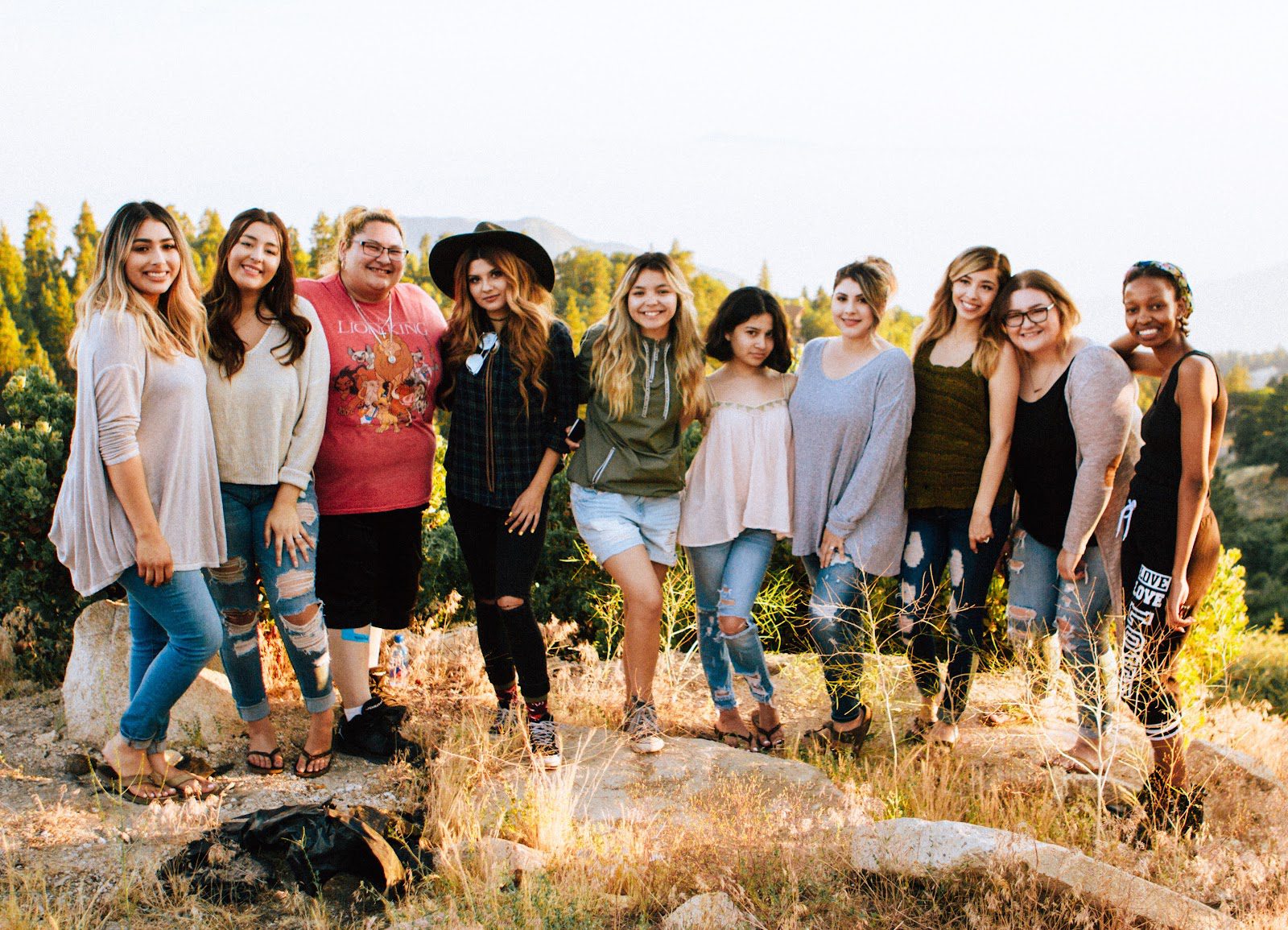 In Part 1 of "How to get your first 100 Subscribers on YouTube!" we focused on picking a niche, building up your collection of videos, and releasing content on a consistent basis. In Part 2, we will go a bit deeper into more ways you can get over the 100 subscribers mark on YouTube. Also, once you hit 100 subscribers, you will be able to unlock the ability to create your own channel URL. So, let's get into the tips!
Tips on How to Get 100 Subscribers on YouTube! Part 2
Practice your editing and design skills
Focus on making content for a specific target audience within your niche
Be willing to learn from mistakes, tweak, test new content, experiment, and repeat!
Learn from the biggest channel in your niche
Develop your channel's branding
# 1 Practice Your Editing and Design Skills!
As you start making videos on YouTube, you will naturally begin to improve your video editing skills. If you are having trouble getting the most out of your video editing program, then search YouTube for tips. Also, typically on the website of the editing program you use, there are often tutorials on how to use it better. Also, consider purchasing a course from Udemy or joining Skillshare to upgrade your editing skills.

Imovie and Filmora (for PC) are great beginner editing programs. Adobe Rush is also a quick and simple to use program for editing. When you are ready to advance your skills, Final Cut Pro, DaVinci Resolve, and Adobe Premiere Pro are all more elaborate professional programs that include options for color grading, adding more levels of audio, and motion graphics. DaVinci Resolve has a free version, so that might be tempting for many. I would say for a beginner avoid Adobe Premiere Pro as it can have a more challenging learning curve.

As you start improving your video editing, be sure to gain some graphic design skills as well. If you are using Canva to create thumbnails, check out videos on YouTube on how to get the most out of Canva. Photoshop and PicMonkey are popular programs for creating thumbnails, as well. Thumbnails are more important than ever so don't skimp on making a beautiful, eye-catching thumbnail. If you want to learn more about helpful skills to improve your YouTube Channel, check out this article by clicking here!

#2 Focus on a Specific Target Audience Within Your Niche!
So, in Part 1 we discussed choosing a niche. Now in part 2, we will discuss the importance of defining your target audience or target subscribers. If you want to reach 100 subscribers on youtube, you need to focus on a specific audience! As Sean Cannell and Benji Travis from the channel Video Influencers, says," If you try to reach everybody, you end up reaching nobody!"

For example, if your niche is entrepreneurship, it is good to define what age group you want to focus on. A good way to pick an age group is to decide what age group you can best reach. Typically an age group near your own age is ideal. You can expand the group to five years above and below your own age. If you are 25 years old, you will probably best reach an audience between 20-30 years old. Naturally, you will have some younger and older viewers, but your target audience will likely fall into the 20-30 years old range.

Another example of a big niche is weight loss, but there are many different audiences for weight loss. If you are a 45-year-old female, your target audience will likely be interested in weight loss for women over 40. If you are a 22-year-old male in college, getting in shape, your audience will more likely reflect college-age males. So you will want to include videos that are of interest to that audience.

These are just some tips to help you choose your ideal audience so you can focus on the best content to create to attract your ideal viewers and gain subscribers!

#3 Be Willing to Learn From Your Mistakes and Improve in Every Video!
Gaining your first 100 subscribers is not always fast and easy. During this time, you will be creating lots of content, often for the first time. You will have the opportunity to improve each time you create a new video.

Some questions you can ask yourself as you create are:
Did I pique my viewer's attention at the beginning of the video?
How was my editing?
Could I improve on the lighting?
Is my audio clear?
Was this video too long or too short?
Was this video relevant to my audience?
Did I include calls to action and engagement?
Have I included engaging B-Roll?
I included relevant links and information in the description?
Does the music add or take away from the video? Is the volume too loud?
Always be reflecting and thinking about ways to improve your content and channel. The next tip will help you do that as well!
#4 Learn From the Biggest Channel in Your Niche!
So you want to reach 100 subscribers on YouTuber? Well, a good place to start is by studying other channels that are similar to what you want to do. How many subscribers do they have? Study what you like about their videos, branding, music, and colors. Use that to help you decide how to do your videos and brand your channel to stand out.

Check out their thumbnails, fonts, and titles. They will help give you ideas to create your own as well. Of course, do not copy their style, but help it to develop your own unique style. Check their most popular videos, under the video tab. That will give you some ideas on popular videos you could create for your channel as well. Studying successful channels in your niche, and beyond can give you ideas on how to make your channel better and get your first 100 subscribers!

#5 Nail Down Your Branding!
Branding means deciding what colors, fonts, logos (optional), music, and overall vibe your channel resonants with your audience. Is your channel light and bright or dark and moody? Select images, fonts, and colors that help reflect that. That way, when a viewer sees your video scrolling through his recommended feed, they will recognize your branding and know it's your video without even seeing the channel name!

Why You Need Branding!
Developing your channel branding also sends a message to casual viewers that you are serious about your channel and have taken the time to come up with a branded theme and style. When viewers notice this they are more likely to subscribe. So take the time to sit down and brainstorm the branding of your channel. If you need ideas, YouTube is full of videos on how to help you brand your channel!

So, in summary, here are the 10 tips for helping you reach 100 subscribers on YouTube!

Pick a niche that gives value
Build up a library of 10-20+ videos
Make short quick tip style videos of 3-5 minutes length
Release content once per week
Don't rely on YouTube!
Practice your editing and design skills
Focus on making content for a specific target audience
Be willing to learn from mistakes, tweak, test new content, experiment, and repeat!
Learn from the biggest channel in your niche!
Develop your channel branding!
Grow your channel with Sprizzy!
And remember, if you want to get more views and grow your audience even faster, check out Sprizzy's video promotion campaigns. Sprizzy uses Google Ads to help get your video in front of your ideal audience and to appear at the top of search results! To learn more about Sprizzy, click here!

Start with just $30
Join the
1.5 million

YouTubers that took their channels to the next level with Sprizzy
x