Tips for Improving your Rank on YouTube!
The article gives you five tips for improving your video's rank on YouTube! Improving your ranks helps your video get more views and subscribers! Check out this article to learn more!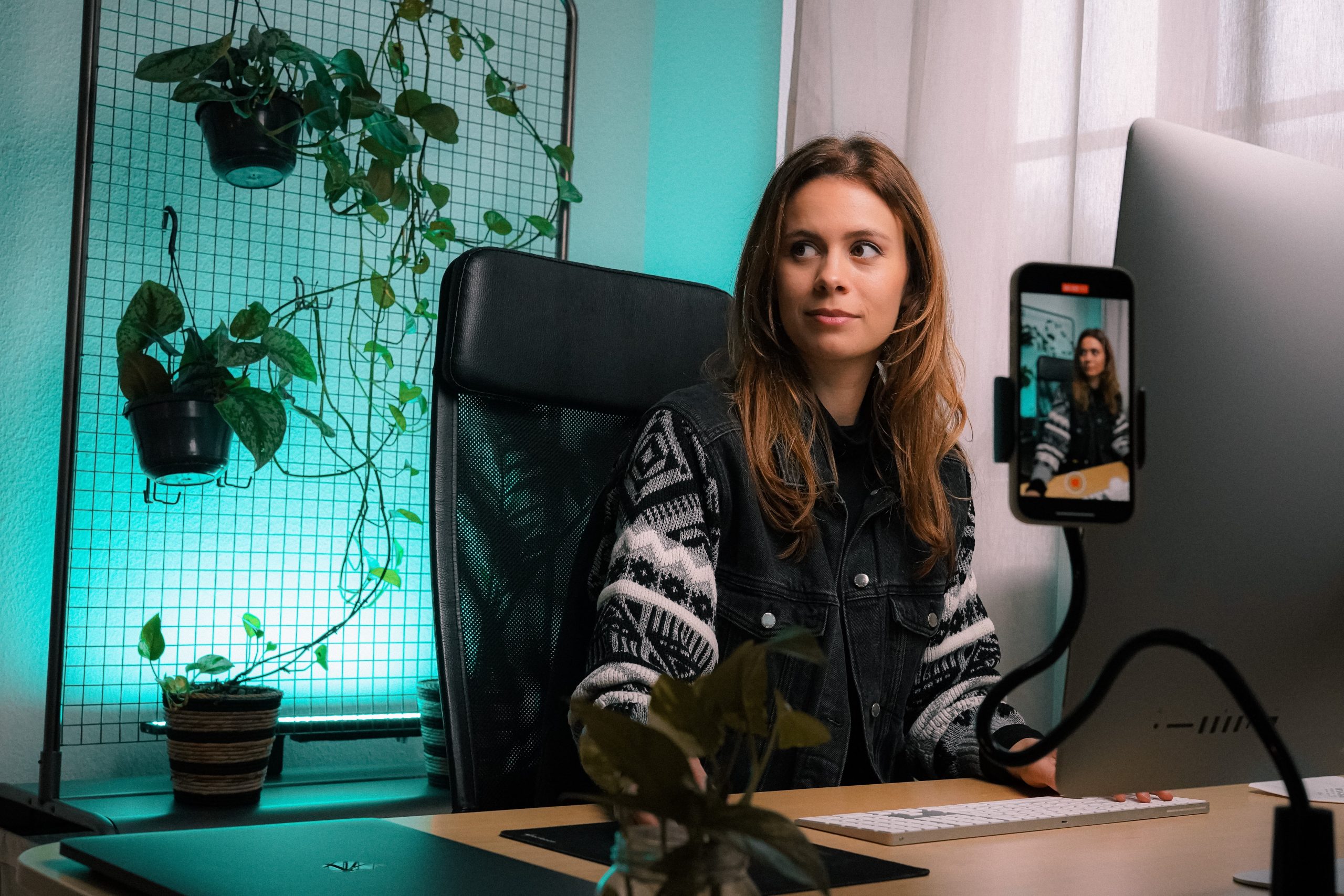 One of the biggest keys to growing your YouTube Channel is getting your videos to rank on Youtube. If you aren't sure what ranking means, check out this article here. However, as more content is constantly being uploaded to YouTube, the challenge to ranking your video becomes greater. Nonetheless, in this article, we will discuss five tips for improving your rank on YouTube!

Tips for Improving your ranking on Youtube
Focus on creating a great thumbnail
Create a title with a keyword and searchable description
Create quality content
Focus on watchtime analytics
Spread your video around the internet (backlinks)
#1 Creating a Thumbnail That Gets Clicks!

One of the most important tips for improving your ranking on YouTube is creating amazing thumbnails! Many creators spend hours on their videos. Planning, recording, and editing, however when it comes to the thumbnail it is often an afterthought! Imagine if Disney took a random still frame from their best movie and just slapped the title on with a tiny basic font over the top and made that into a movie poster? Would that entice people to go and watch the movie or cause them to skip over it? Even though it was the best Disney movie ever, many people would just stroll past because the movie poster wasn't at the same level of quality as the actual content of the movie. Disney would miss out on tons of people paying to see their movie!
Unfortunately, this is what many people do on YouTube. First, they forget about the thumbnail. Then, they upload the video. Next, they let YouTube choose a still frame from the video (usually one with your mouth open or making a strange face). Last, they publish the video and nobody watches. This illustration can be used to describe why great videos have low views because the thumbnail isn't up to par with the quality of the video.

To improve your thumbnail quality, study thumbnails on succeeding channels, in and out of your niche. Canva is great for thumbnails, but learning how to use photoshop can greatly increase your thumbnail's quality. Also, take time to take a picture specifically for the thumbnail, before or after recording instead of allowing YouTube to just pull a frame from the beginning, middle or end of the video. Put just as much thought into the thumbnail as you would a video and start to see your click-through rate grow in analytics, and your views!

#2 Creating The Right Title!

Here is a story of one video and two different titles. The video is a channel trailer for a cinematic video channel. The title of the trailer is "Channel Trailer." Meanwhile, on another similar channel, their channel trailer is "Cinematic Travel Vlogger using the Sony a7iii – Channel Trailer." The difference is after one year, the first title brought in a whopping 21 views and the second title brought in over 3,000 views!

While this story is fictional, I see it happen often. The difference between these two titles is the keywords. Many people don't take into consideration using keywords and descriptive words in their titles. This is essential because the keywords help bring new viewers to your videos. If you title your travel vlog, "My Best Surf Trip Yet – Travel Vlog #229," no one is going to be able to find your video if they a) don't even know you exist and b) don't know this is your best trip yet and vlog #229.

However, a better title would be "Playa Escondido, Mexico Surf Weekend – Mexico Travel Vlog." This title is better because it gives the specific location, the activity, and the type of video. So someone who is interested in taking a surf trip to Mexico will be more likely to see this video than a video entitled "My Best Surf Trip." That title is too vague. Giving several details about the video content will help it rank higher in search and this will help new people find your channel. This is one of my favorite tips for improving your rank on Youtube!

#3 Create Quality Content

This can go without saying, create quality videos! However, if you are new to video, this can take time. There is a saying, "Your worst videos are your first videos." Often it is difficult to expect to hit a home run with your first video, or even your first 100 videos. There are a lot of skills that go into video creation, and with each video you create, you can improve.

Strive to increase the quality, the rank, and the content with each video. Study your competitor channels and see what their top videos are and how they are produced. When you feel ready, upgrade your gear. Take online courses about video production skills and how to grow a successful Youtube channel. Their are popular channels that teach how to grow a YouTube channel including Think Media, Sunny Lenarduzzi, Roberto Blake, Video Creators, and more. The more you invest to create quality content, it will reflect in your content quality improving and your channel growing!

#4 Increase Your Watchtime Analytics

Watch time is an important analytic, especially for YouTube's algorithm. The algorithm is the program that determines which videos to promote and suggest, plus where to rank videos. One of the major factors of ranking videos is the video's watch time. The watch time shows the average percentage watched, of a video.
If 95% of people fall off watching after a few seconds, the algorithm will definitely not recommend that video. If people are watching 95% of a video, then the algorithm will push and suggest that video more and rank it higher. It is important to try to get at least 40-50% or more of watch time when looking at your analytics. Though an average video may get somewhere between 20-40% of watch time. The more watch time, the better!

#5 Spread Your Video Around The Internet!

Many people have been guilty of uploading a video to YouTube expecting hundreds or thousands of views. However, they only got 13 views …after the first year. Have you ever experienced that? Maybe you weren't following many of the recommendations above either. However, there is another way to increase your rank and views.

Share Your Video!
Sharing a link to your video on as many other platforms besides YouTube, as possible. Below the YouTube video watch page, there is a link to share videos. There are almost a dozen different sites to share videos on. Join as many of those platforms as possible and share your link there. Twitter, Instagram, LinkedIn, Pinterest, and your personal site are all great places to share your video. Facebook sometimes hides YouTube links, but try sharing your link in a Facebook group with a similar niche to your channel.

Links outside of YouTube that send traffic to YouTube are called backlinks. When the algorithm sees many links outside of YouTube bringing traffic to YouTube, that gives the videos points to help it rank. So once you upload and published a video, the work is not over yet. Make sure to share the video as well! To know more tips after you publish a video, check out this article.

Bonus Tip!

Start a Video Promotion With Sprizzy

Lastly, one of the best tips for improving your rank on YouTube is Sprizzy! Sprizzy is a company that helps your video get promoted and seen by its target audience using google ads. This is a quick and guaranteed way to get your video to rank at the top of YouTube search results. It is still recommended to follow all the mentioned above ranking tips to maximize potential exposure and views from the right audience. If you want to learn more about starting a video promotion with Sprizzy, click here for more information!

Let us know, what tips help you rank on YouTube? Have you tried these?
Start with just $30
Join the
1.5 million

YouTubers that took their channels to the next level with Sprizzy
x