Which Camera Should You Get For YouTube – Cheapest to Most Expensive!
Which camera should you get for YouTube? Great question, this article covers options for all budgets.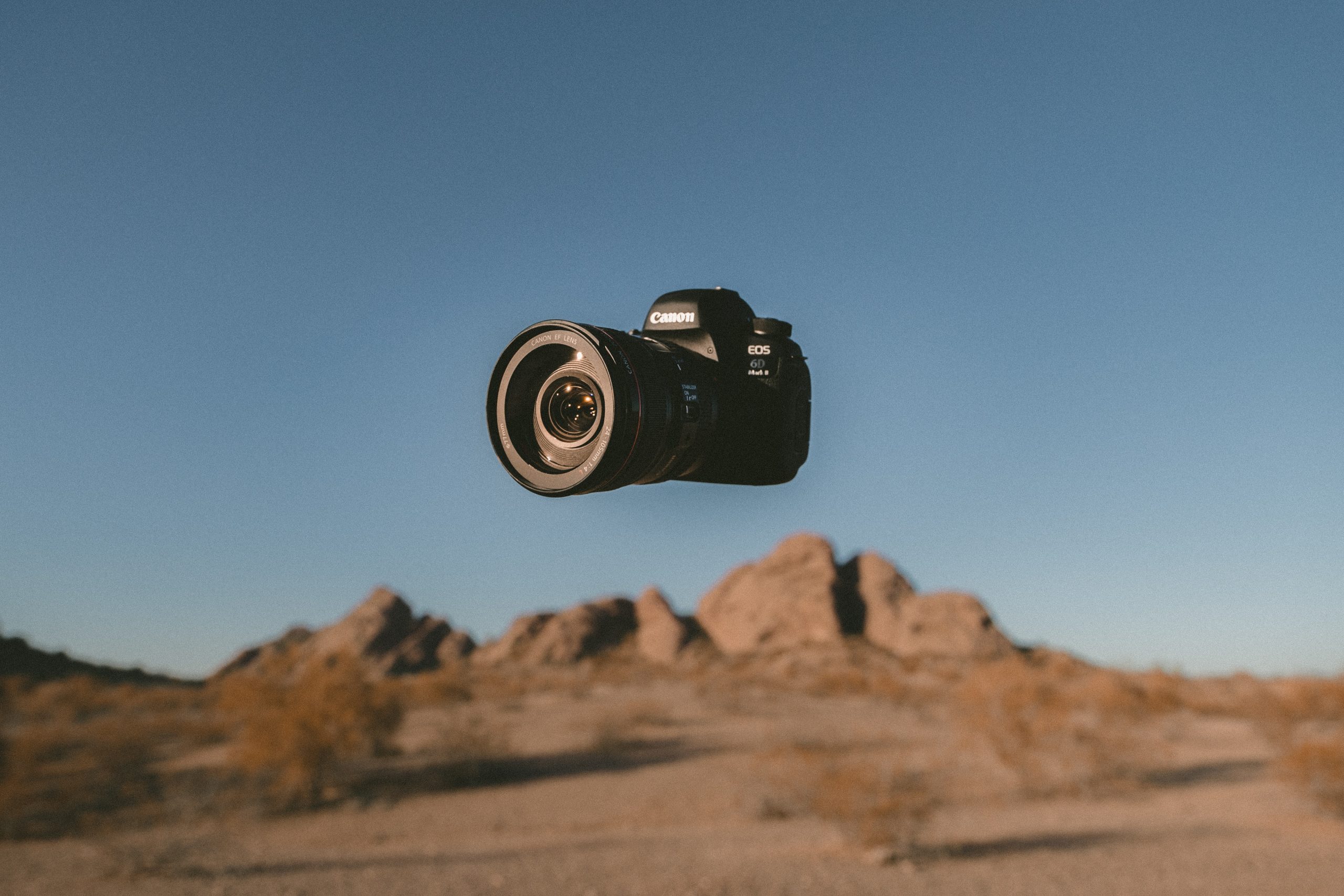 In this article, we will dive into which camera you might want to use to make YouTube Videos. We will start out with the most affordable options and then go up to the more expensive cameras. We won't cover every camera, just the most popular cameras that people use for YouTube! Alright, now to which camera should you get for YouTube?

Just Getting Started on YouTube?

Are you thinking about starting a YouTube Channel, but are not sure what camera to use? If so, one of the easiest and most cost-effective ways to get started is to use a smartphone or tablet. Also, utilizing a smartphone or tablet allows you to see if you actually like making YouTube videos, without any major camera investment.
If you find you enjoy making videos and your channel starts to grow, you may eventually consider upgrading to a digital camera. Here is a list of cameras to keep in mind if you want to upgrade your camera and the pros and cons of each type of camera:

Which Camera Should You Get For Youtube?
#1 Your Smartphone

Generally, if your phone was made after 2015, it can probably record a reasonable video. You ideally want a device that can record at 1080p. However, if you don't know what quality your device can record at, a quick google search on the video quality of your smartphone model should help. Some devices only record 1080p from the back camera and 720p from the front camera. 1080p is the ideal quality. On the other hand, new smartphones are now recording in 4K which is an even higher resolution than 1080p, but if you are just starting out, 4K isn't necessary.

#2 Get a Used Camera From eBay or Craigslist
So, which camera should you get for YouTube? Well, for beginners, you can get a used Sony a5100 or Sony a6000 for under $300. These cameras are older but have great image quality and are perfect for transitioning from using a phone to a digital camera. If you are interested in a Canon camera in the same price range, look for a Canon T3i, T5i, or T7i. They run under $200-500+ used.

#3 New Entry Level Digital Cameras
If you want to buy new, generally prices start around $500 for a body. You can pay around $100 extra for a kit lens or buy a different lens. Great first cameras for YouTube are the Canon M50, Canon SL2, and SL3. However, if you have a little more cash to spend on a camera, a step up would be a Sony mirrorless Alpha Series camera. The Alpha series ranges from a6000, a6100, a6300, and a6400. The a6000 is the oldest and cheapest, but the a6100 and the a6400 are the newest of that bunch and come with unlimited recording time in 1080p. Recording in 4K is limited, as 4K can cause the camera to overheat and turn off sometimes.

#4 Vlog Cameras/Point and Shoot Cameras
When it comes to vlogging, there are so many options out there from GoPros to Smartphones. Using a device you already have is a great place to start. If you want to up your quality with ease, the most popular vlog point-and-shoot camera is the Canon G7X. A used Canon G7X ii can be picked up for around $400-500, and brand new will cost $750. Another popular vlog camera is the SonyRX100 which comes in at a much higher price point. However, older versions can be picked up for as low as $400.

#5 Advanced Cameras
If you want to go all out and get one of the higher-end cameras for YouTube, here are some cameras to check out to make your choice. These cameras can start at $1200 and go beyond $2000 or more with a lens factored in. There are many videos on Youtube comparing these cameras and showing their footage to help you get a better feel for them. Also, with these cameras and others mentioned previously, the lens makes a huge difference. In general for YouTube, look for a lens ranging from 16mm to 50mm and with an F stop of f1.8 or lower.
Sony a6600
Canon EOS R
Canon 90D
Sony a7iii

Which Camera Should You Get For YouTube? -Summary

So, which camera should you get for YouTube? There are so many choices. However, the key is not to get stuck in analysis paralysis when it comes to choosing a camera. The camera quality is only part of the video, while the story, the audio, and the lighting are also important elements that all work together to create a great video. If you want to learn more about important skills and tips for Youtube check out this article on 5 skills every new YouTube neds to be successful on YouTube.

If you want help getting your videos to be seen by more people and get more views, check out Sprizzy. Click here to learn more about their YouTube promotion for subscribers!
Start with just $30
Join the
1.5 million

YouTubers that took their channels to the next level with Sprizzy
x