YouTube Studio Upload Tools – How to Use Them Effectively!
This article describes some of the most important YouTube Studio Upload Creator Tools and how you can use the most effective for your videos!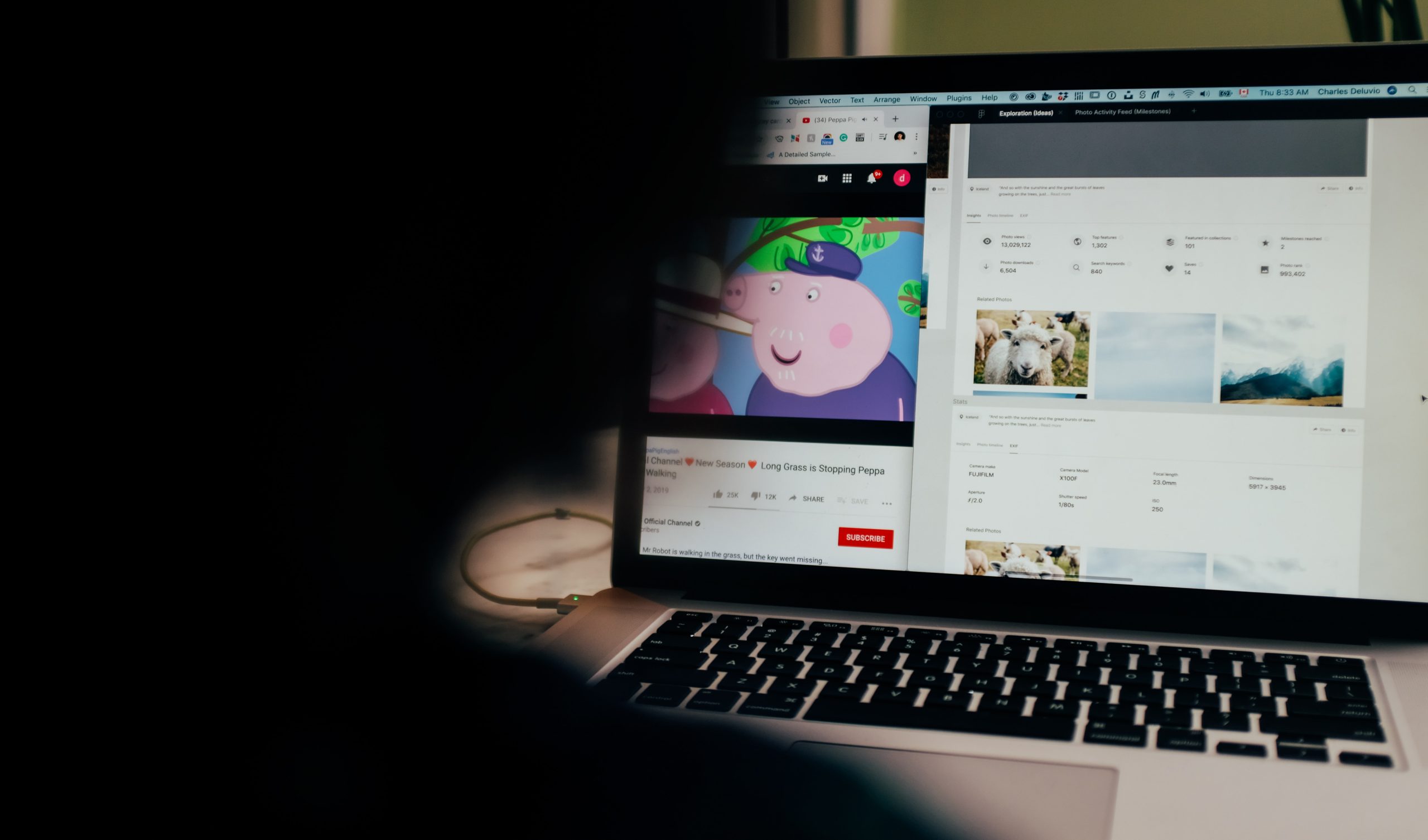 If you are new to YouTube and just starting to upload videos, you may be wondering about the YouTube Studio. What do all the tools and features in the Studio do? The YouTube Studio has many tools to help you upload a great video! You need to take some time to learn about the features and how they can help your video get more views and help grow your channel.
In this article, we will be discussing some of the most important features and tools of the YouTube Studio and how you can use them effectively!
YouTube Studio Upload Tools and Features:
Video Title
Description
Thumbnail
Visibility
Playlists
End Screen
Cards
Tags
Video Title

Writing a video title may seem pretty straightforward and easy to do. However, many people new to YouTube actually struggle with writing an effective catchy title. This can cause you to miss out on getting your video in front of your ideal audience. You will want to include keywords and phrases that explain exactly what your video is about. If you are doing a travel vlog with friends at the beach, be sure to include the beach name and city in the title to help people find your video. To learn more about creating good titles, hover over the question mark next to the word "title" on the YouTube Studio upload information page. This question mark will give you more information on how to craft well-written titles. Great titles include key details and phrases viewers would type in to find that video.
Video Description

Many people skip over the description box and don't utilize it to its full capacity. You have over 5000 characters of space to add a description that compliments the video. In this space, you will want to add a video summary, add links to your social media accounts, and website. Some people add affiliate links in the description as well. Also, you can add links to other videos as well. However, adding tags and keyword stuffing the description box is against YouTube's policies, so leave the tags for the tag section.
Thumbnail

Under the description, you will be able to choose a thumbnail or upload your own custom thumbnail. Many people don't take the time to create a custom thumbnail and just choose a frame from the video. If you really want your video to stand out against the crowd, create a custom thumbnail! You can use apps like Canva or Adobe Spark to create your own thumbnails and upload them. If you want to be more successful this year on your channel, definitely create custom thumbnails!
Visibility

When you first upload your video, it is recommended to upload and make your video private or unlisted. That way you can go in and make video title or description adjustments before you release the video. It is recommended to keep the video private so that the algorithm doesn't start until it is fully released. You can also keep it private and adjust all the video details and then schedule the video when you are ready. Also, there is a premiere feature. This feature sends out alerts to subscribers, so consider doing premieres to let your subscribers know when you have a new video releasing!
Playlists

Of all the YouTube Studio Upload Tools, Playlists are an important and often underutilized YouTube Studio Tool. It is good to add every video you upload to a playlist. You can title playlists with longer titles and keywords to help them be found in search. So, don't forget to add your video to a playlist!
End Screens

How do End Screens work and what are the best elements to put on them? End screens provide elements that give additional video and link options to viewers who have just watched your whole video. You have the option of adding playlists, best for viewer video, a subscription icon, and even links to your website if you have reached that level. When you are editing your video, it is good to keep in mind to design a special template or screen for the last twenty seconds. That way you can have an ending designed just for your videos and other elements.
Here is an example
These end screens are designed beforehand on a program like Photoshop or Canva and then added in during the editing process. The video and subscribe icons won't be added on the video until you select end screen options during the upload process in the YouTube Studio.
Cards

Cards are little links that pop out from the top right corner of the video screen. It is usually a link to another video referenced or additional content you can promote to your viewer. You can add up to 5 cards within each video, but be considerate of how long each video is. If it is just a two-minute video, probably you wouldn't want to put more than 1 card in the video. If it is a 15-minute video, you could potentially put up to five cards, but maybe three is more reasonable. It is best to put cards that you think your viewers would like to watch after watching the current video. Cards help to increase the time people spend watching your channel.
In the YouTube Studio, go to your video analytics. Check and see where people are dropping off the most, then add a card about 10 seconds before that, to provide a way to keep people watching your channel!
Tags

Tags have become a more controversial topic in the last year as the algorithm has continued to change. Some experts say that tags aren't as important as they use to be. Others argue that they are still important because they help categorize your video. Personally, tagging a video is a tool that the YouTube Studio still provides and therefore must carry some weight when it comes to categorizing and ranking your video on the youtube search page. All the creator tools work together to maximize the reach and potential of each video.
The tags box has over 500 characters for you to add words and phrases. It is recommended to add phrases instead of single words for Search Engine Optimization (SEO) purposes. Try to fill up the space with as many relevant tags as possible.
If you want to see where your video ranks for each tag, you can use a tool like VidIQ or Tubebuddy to show you where your video ranks. The blue numbers indicate where the video ranks on the YouTube search page. If you want to learn more about additional third-party tools and apps for growing your YouTube channel, click here!
So, this was a brief rundown of all the tools and how to utilize them effectively for your channel.
If you want to increase your video views after uploading, consider using Sprizzy. Sprizzy is a service that can help you get more organic views on your videos through real YouTube promotion.
Do you use all these YouTube Studio Elements and Tools? Which ones are helping your channel grow the most?
Start with just $50
Join the
1.5 million

YouTubers that took their channels to the next level with Sprizzy
x